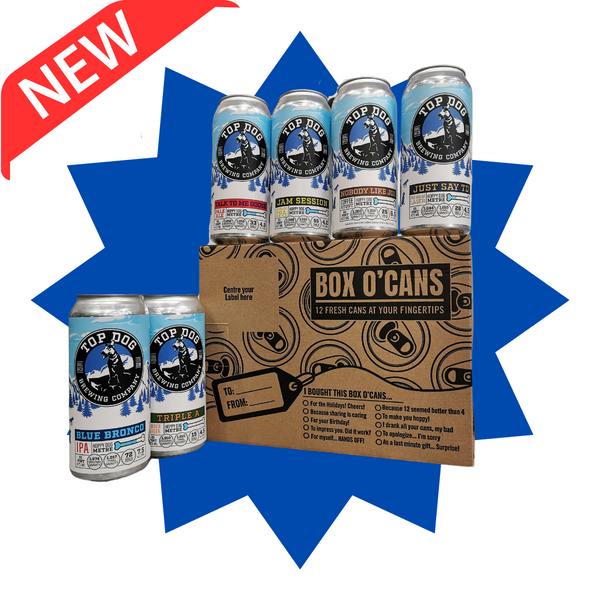 The Mix & Match pack is the perfect gift for the beer lover in your life who can't decide what brews they would like! The variety in this pack changes frequently so be sure to check back often to see whats new!
You may choose 4 brews below(12 cans total):
Just Say TD Premium Lager
Triple-A Amber Lager
Jam Session NEIPA
Talk To Me Goose Pale Ale
Blue Bronco IPA
Peach Milkshake IPA
Nobody Like Joe Coffee Stout
Free Delivery
Free delivery anywhere in Windsor-Essex County when you spend $75 or more!