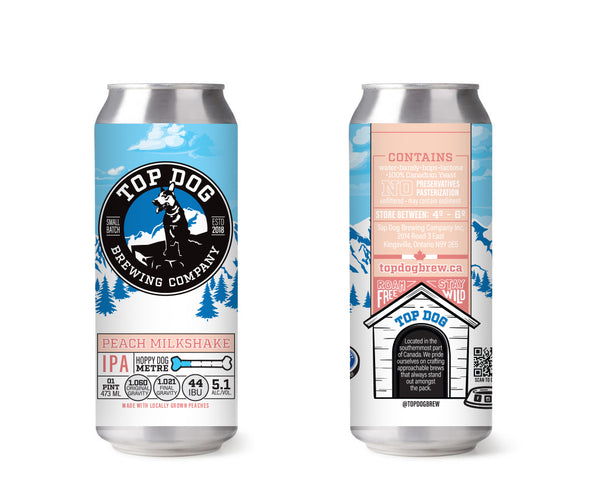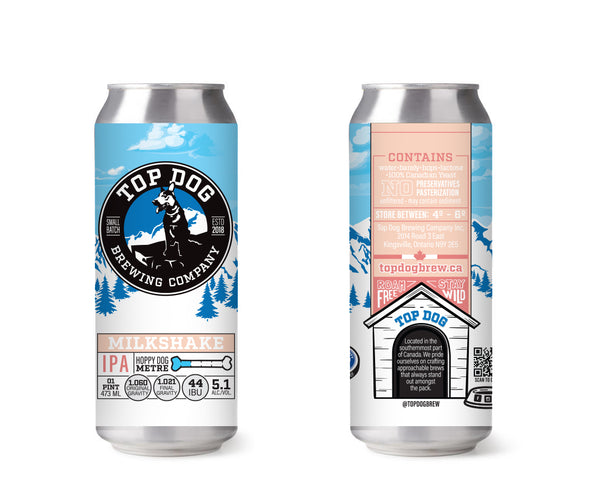 Specs:
Milkshake IPA
ABV: 5%, IBU: 45
Description: 
The combination of peaches and cream have long been enjoyed in everything from dessert dishes to song lyrics. Somewhere in the middle of that list, Top Dog now offers a beer that the beloved fusion has always deserved. This Milkshake IPA showcases ripe peaches that display their dark yellow glow in each glass, tempting all to taste this newly created nectar.
Free Delivery
Free delivery anywhere in Windsor-Essex County when you spend $60 or more!
Kingsville, Leamington & Harrow orders will be delivered next day.
Everywhere else in Windsor-Essex County will be delivered on Thursdays.