Jungle Juice Summer Shandy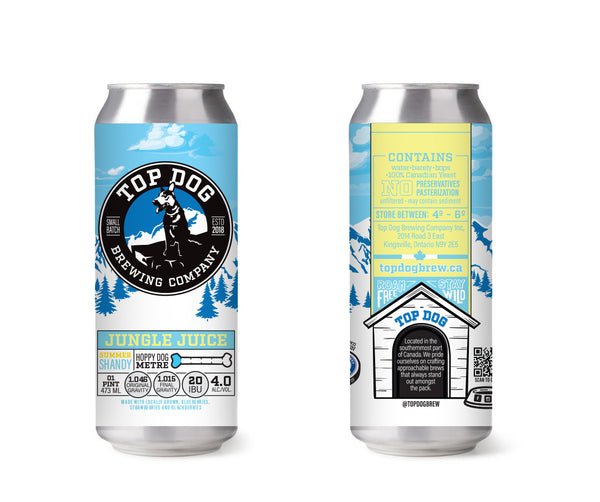 Specs:
Summer Shandy
ABV: 4.0%, IBU: 20
Description: 
"Party punch?" No. "Sangria?" Not exactly. "King's cup?" Definitely not. While this mixture of fruit juice and beer may share the one of a kind sentiment of communal mixes, we can ensure it was carefully crafted with the intent of the right flavours. Infused with organically grown blueberries, blackberries, and strawberries, this summer shandy is uniquely refreshing, and above all, easy to drink.
Free Delivery
Free delivery anywhere in Windsor-Essex County when you spend $60 or more!
Kingsville, Leamington & Harrow orders will be delivered next day.
Everywhere else in Windsor-Essex County will be delivered on Thursdays.