Just Say TD Premium Lager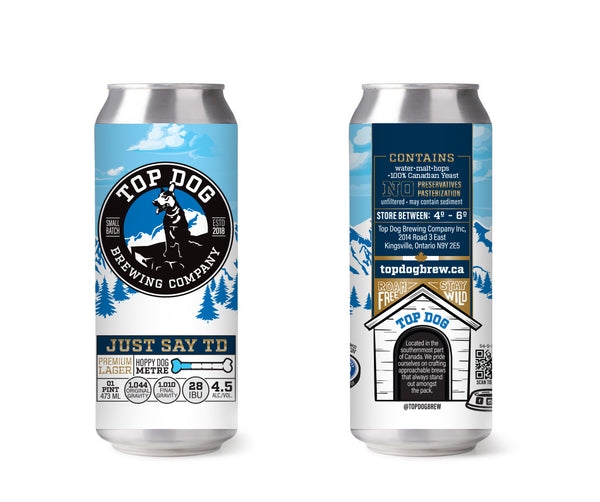 Specs:
Premium Lager
ABV: 4.5%, IBU: 28
Description: 
A new twist on an "old" favourite, this premium lager serves as an all-day easy drinker that contains high-quality malts and hops. No corn or rice is used to fill the profile of the lager, leaving it with an even cleaner finish and unique aftertaste. That's why you just say TD for that great-tasting beer! 
Free Delivery
Free delivery anywhere in Windsor-Essex County when you spend $60 or more!
Kingsville, Leamington & Harrow orders will be delivered next day.
Everywhere else in Windsor-Essex County will be delivered on Thursdays.